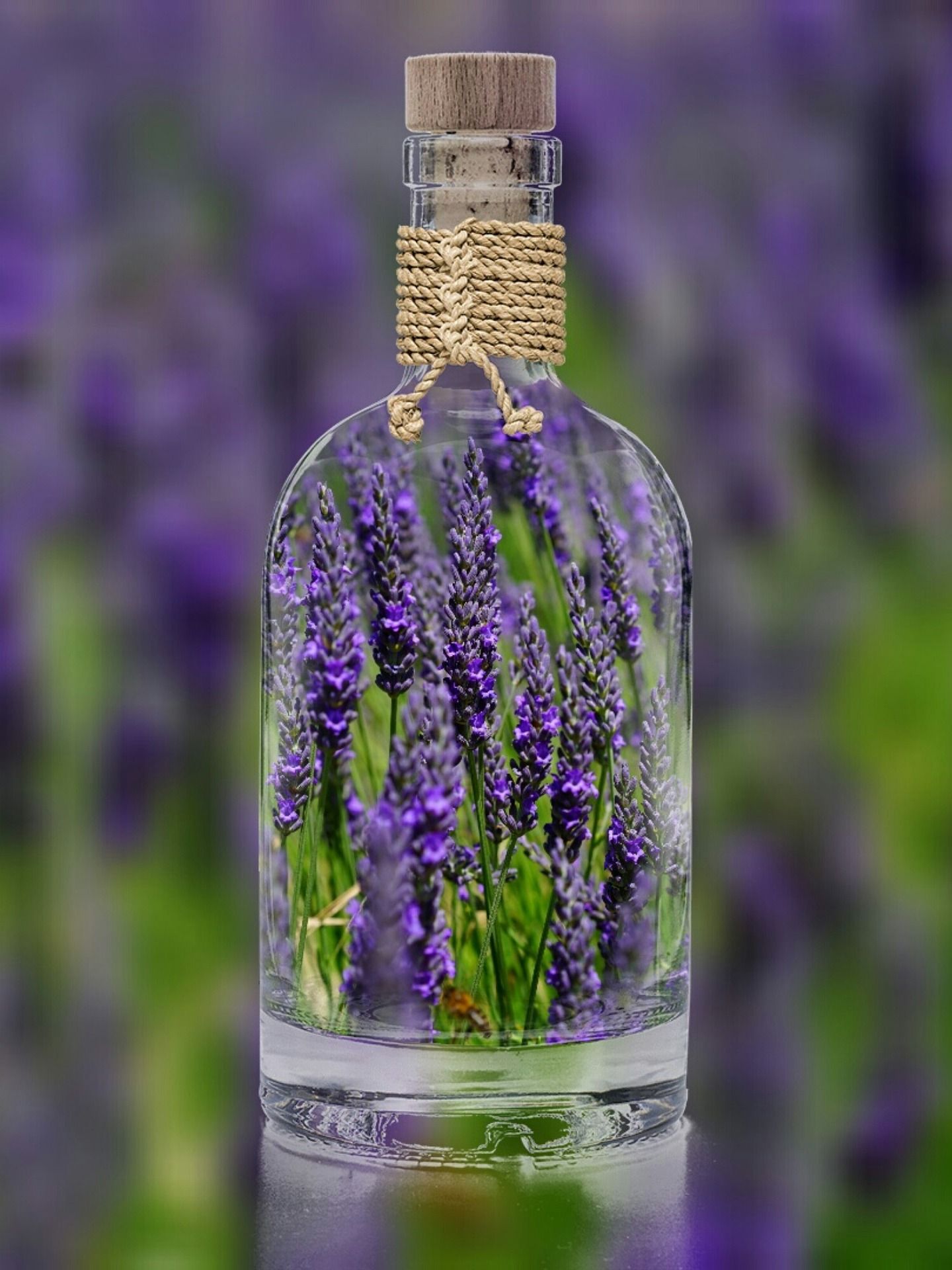 Lavender can be a great addition to your natural lifestyle. There are many ways to incorporate this wonderfully scented plant into your life. Below is a list of great lavender recipes.
Natural Lavender Deodorant
Ingredients
Method
Melt the Organic Coconut Oil in the microwave.
Stir in the cornstarch and baking soda.
Add the essential oils.
Stir until all the ingredients are mixed well.
Store in a clean recycled deodorant dispenser or airtight container.
Lavender Soap
Ingredients
Method
Spritz the silicone trays with alcohol and set aside.
Slice 1/2 lb of soap base into small chunks.
Place soap chunks into a glass bowl and microwave to melt approximately 30 seconds. Stir intermittently to avoid burning and repeat until melted.
Remove from microwave and add 10 drops of Organic Lavender Essential Oil to melted soap whisk together.
Pour the finished product into the mold.
Let the soap set in the mold 1 to 2 hours or until solid before removing from mold.
Lavender Shampoo
Ingredients
Method
Mix all the ingredients and stir vigorously
Store in a cool dry place away from kids and pets
To Use: Apply a generous amount to wet hair and lather. Rinse and repeat as desired.
Mary Tylor Naturals is proud to offer USDA Certified Organic Lavender essential oil which is 100% Pure and Natural and has a Sweet and Fresh Lavender Flower Fragrance.