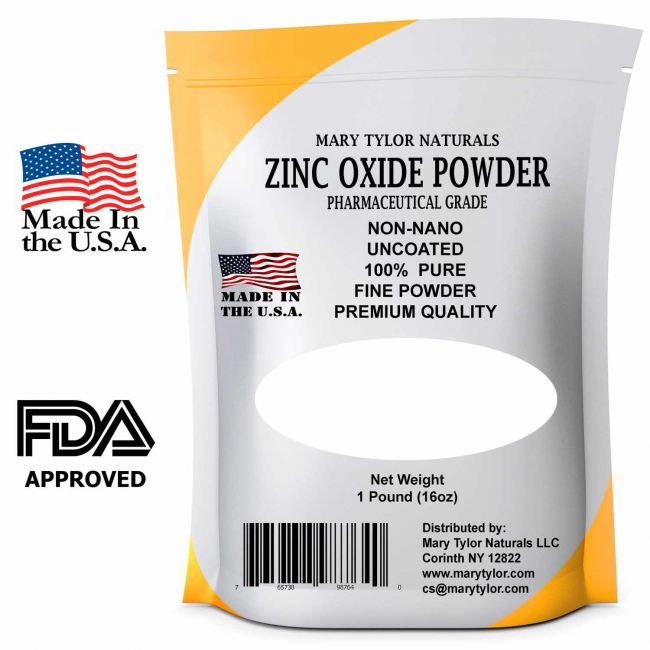 Everything you need to know about ZINC OXIDE
Zinc oxide is a white powdery substance used in various cosmetics, food supplements, rubber and plastic products. It is also widely used for its medicinal properties. It has been shown to enhance the antibacterial activity of the antibiotic medication, ciprofloxacin.
It is also used to treat issues such as diaper rash, poison ivy/oak outbreaks, allergic hives and also naturally treats dandruff.
Zinc oxide absorbs ultraviolet radiation and can protect the skin from the sun's UVB and UVA rays. You can even create your own more natural version of sunscreen lotion with the recipe below.
DIY Natural Sunscreen
Ingredients
6 teaspoons of Shea Butter
8 teaspoons of zinc oxide powder
12 teaspoons of carrier oil (almond, olive or jojoba)
6 teaspoons of Vitamin E oil
6 teaspoons of beeswax pellets
Instructions
Melt shea butter and beeswax in double boiling pot on stove top.
Once melted, mix in the carrier oil and vitamin E oil.
Stir until blended.
Carefully mix in the zinc oxide powder. (It is recommended you wear a mask that covers your mouth and nose to avoid breathing in the powder)
Mix thoroughly until all ingredients have blended.
Allow mixture to cool.
Pour mixture into glass container.
Store in a cool, dry place away from kids and pets.
To Use
Apply a generous amount to areas which will be exposed to sunlight. Careful to avoid getting into eyes or mouth. Reapply as needed after swimming or excess sweating.
Mary Tylor Naturals is proud to offer a pure, USDA certified zinc oxide product. Better Ingredients for a Better Life!